The CSI Wesley English Church at the foot of St. Thomas Mount (once known as the Wesleyan Chapel) has historic significance; it is very close to where Thomas, the Disciple of Christ was martyred.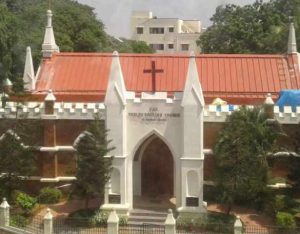 Dr. Thomas Coke, a close associate of John Wesley and a spirited proponent of missionary work for the Methodists was the one who brought Methodism to India. Later Mr. Elijah Hoole, arrived in India in 1820 and he was the first Methodist missionary who could preach fluently in Tamil. He preached at St. Thomas Mount and visited Poonamallee in 1823 and the Methodist chapel at Poonamallee was opened in 1827.
It was the generosity of Mrs. Isacke (her late husband Capt. W.B. Isacke was a Captain in the British army) that provided the place where the Church now stands as a testimony of faithfulness. On February 10, 1827, she transferred to the Wesleyan Methodist Missionary Society her land measuring 12 grounds and 1123 ½ square feet to build the Wesleyan Chapel, to preach and expound God's holy word and for propagating the Gospel. The Wesleyan missionaries then, raised a princely sum of Rs.6394.84 to construct the Wesleyan Chapel on this piece of land. Among those who made generous contributions were the then Governor, who gave Rs.200/- and the Wesleyan Missionary Society, London, that gave a large sum of 100 pounds. Two years later in 1829, the English Wesley Chapel was dedicated at St. Thomas Mount. The members of the church were mostly European or Anglo Indians and civilians.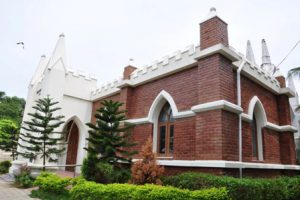 Here are some excerpts from the archives:
St. Thomas mount requires more attention than we are able to give it. The friends there are anxious to see the chapel put in order; … we will do something towards repairing the house, which the lady (Mrs. P.J. Isacke, widow of late Captain William Bazette Isacke) who gave it, is anxious to see done soon. (Extract of the letter from Mr. Carver, Missionary dated April, 1829)

Virtual Sunday School - 11-April-2021